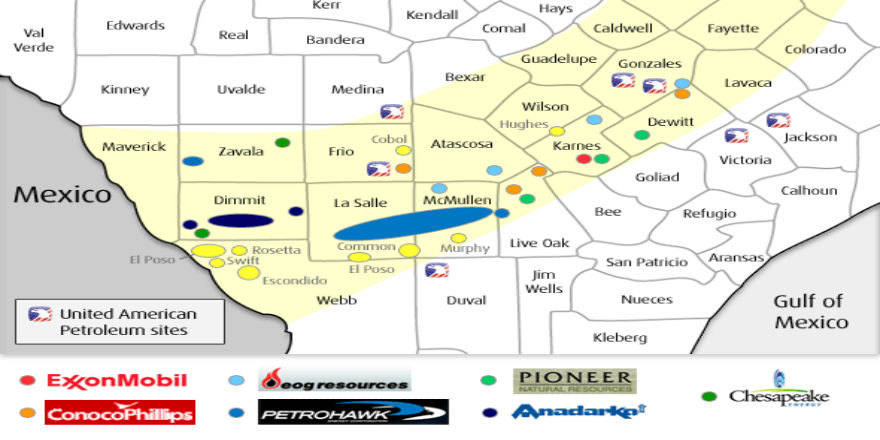 United American Petroleum Corp. is an exploration company engaged in the acquisition, exploration, development and production of oil and gas properties.
Our principal business is the acquisition of leasehold interests in petroleum and natural gas rights, either directly or indirectly, and the exploitation and development of properties subject to these leases.
Our primary focus is to develop our properties that have potential for near-term production. We also provide operational expertise for several third-party well owners out of our operation base in Austin, Texas...
http://bit.ly/1fXKkti
We currently have proved reserves in the State of Texas.
United American Petroleum Corp.
9600 Great Hills Trail
Suite 150W
Austin, TX 78759
United States
Phone: 512-852-7888